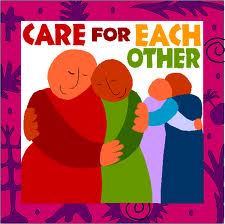 JobSeekers is a job search ministry for  professionals in the midst of a career transition. Participants come from 100+ churches in south metro Atlanta area. We meet every Thursday (about 48 times per year) at The Bridge Community Center in Peachtree City. Meetings start at 9:00 and end at 11:00 am. Doors open at 8:45; come early for coffee and doughnuts.
At JobSeekers of PTC, we work with you to find a job and we walk with you on your journey of faith. As we go through a career transition, we believe God's will is to align our gifts and abilities with His will.
Our job search ministry provides:
» Christian fellowship. We provide opportunities for people who are facing the same challenge to interact with one another in a positive, caring Christian business setting.
» Spiritual and emotional support. We provide an empowering environment where we reinforce the message that God is for us and absolutely nothing can defeat us.
» Practical job search assistance. Each week we present a results-oriented module on a relevant job search topic. We also assist formally and informally with networking.
All are welcome; the topics are targeted for professionals, managers and executives.
Attire is business casual. Bring your résumé. Best of all, it's free!