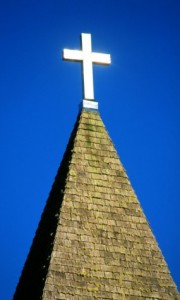 We are partnering with the churches in our community to help their members find good jobs, close to home, in minimum time. We are asking you to do five things to help your members who are in transition:
1. Pray
Pray for your unemployed members during your worship services. Encourage them to attend JobSeekers.
2. Distribute
Distribute our JobSeekers brochures and business cards (we will provide upon request).
3. Publish
Publish info about JobSeekers in your newsletter, on your website, and in your church. Project a slide your sanctuary. We will provide a customized slide upon request.
4. Donate
Donate to the JobSeekers ministry each year; 25 to 50 cents per member per year (e.g. $250-500 annually for a church with 1000 members) is suggested.
5. Visit
Visit us and give the devotional at JobSeekers once a year.
Thanks to pastors from these churches for presenting the devotional at JobSeekers: All Saints Anglican, Christ Our Shepherd Lutheran, Christ the King Charismatic Episcopal, Crossroads, Dogwood, Fayetteville First UMC, First Baptist of PTC, First Presbyterian of PTC, Harp's Crossing Baptist, Holy Trinity Catholic, Inman UMC, Peachtree City Christian, Peachtree City UMC, Providence UMC, Southside, and St. Paul Lutheran.
Text for Your Website and/or Newsletter
JobSeekers of Peachtree City is a nondenominational ministry for unemployed professionals. Each year, participants come from 100+ churches in south metro Atlanta area. JobSeekers meets every Thursday morning (about 48 times per year) at The Bridge Community Center in Peachtree City. Meetings start at 9:00 am and end at 11:00 am. For more information, go to www.jobseekersptc.org.
JobSeekers provides:
» Christian fellowship. Interact with other seekers and business professionals in a caring, Christian business setting.
» Spiritual and emotional support. Experience an empowering environment where we believe that God is for us and nothing can defeat us.
» Practical job search help. Each week we present a results-oriented module on a relevant job search topic. We are also are great source of networking contacts and job leads.
All are welcome; the topics are targeted for professionals, managers and executives.
Attire is business casual. Bring your résumé.
Best of all, it's free!
Note: if space is limited, use the first paragraph only.
Churches Represented
Here are the best-represented churches in the past few years:
All Saints Anglican
Atlanta City Christian
Carriage Lane Presbyterian
Christ Our Shepard Lutheran
Christ the King Charismatic Episcopal
Church of Jesus Christ of LDS
Community Christian
Cornerstone UMC
Covenant Presbyterian
Crossroads
Divine Faith
Dogwood
Faith Bible
Faith Lutheran
Fayette Presbyterian
Fayetteville First Baptist
Fayetteville First UMC
First Assembly of God, Griffin
First Baptist of Newnan
First Baptist of PTC
First Presbyterian of PTC
Flat Creek Baptist
Grace Evangelical
Harp's Crossing Baptist
Heatherwood Baptist
Heritage Christian
Holy Trinity Catholic
Inman UMC
New Birth Missionary Baptist
New Hope Baptist
Newnan First UMC
Newnan Presbyterian
Palmetto Baptist
Passion City Trilith
Peachtree City Christian
Peachtree City UMC
Providence UMC
Rolling Hills Baptist
SonRise Baptist
South Metro Ministries
SouthCrest
Southside
St. Andrew's Episcopal
St. Gabriel's Catholic
St. George's Catholic
St. Mary Magdalene Catholic
St. Matthew's Catholic
St. Paul Lutheran
Trinity Fellowship
World Changers