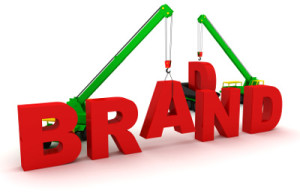 Our topic this Friday is "Using Recommendations to Build Your Brand: How to Get Past the Platitudes and Really Leverage Your References."
This week you will learn (or learn more about) how to use testimonials to build your brand. I've had several clients credit this specific process and the accompanying tool as the key to landing a new job. I will share these specific examples with you.
To be better prepared for the meeting, bring letters of recommendation, complementary emails from the past, performance evaluations with strong praise in them, and hand-written "thank you" notes that you have received.
Several of our clients have gotten jobs specifically because they embraced the principles I will teach this week. I will mention a couple of them.
Come Friday to learn the secrets of creating a truly powerful, brand-building set of references! Some of my clients say it is one of the most esteeming things they have ever done.
– – – – –
JobSeekers meets every Friday morning at First Baptist Church in Peachtree City from 7:30 to 10:00 am. First Baptist Church is located at 208 Willow Bend Road.
Click here for directions and agenda.
See you on Friday!
– Dave O'Farrell
Executive Recruiter, Outplacement Consultant
O'Farrell Career Management
"Atlanta's most effective career services firm."
# # #