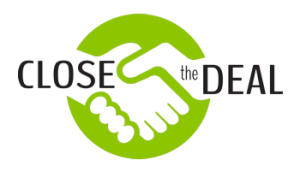 How to finish strong and land the job of your dreams.
Many people leave the interview not knowing where they stand. Some ask, "Dave, I had a great interview three weeks ago and haven't heard back. Should I contact them?" The three-step process I will teach on Friday is the remedy to prevent this quandary.
You will learn two very powerful questions to move your candidacy forward to the next step in the process. You will also learn one powerful tie-down question that will save you a lot of heartache later on. This is a can't-miss meeting.
BTW, this framework works in many other situations; e.g., at the end of a project management meeting.
– – – – –
JobSeekers meets every Friday morning at First Baptist Church in Peachtree City from 7:30 to 10:00 am. First Baptist Church is located at 208 Willow Bend Road.
Click here for more information about the meetings and agenda.
See you on Friday!
– Dave O'Farrell
Corporate Recruiter, Outplacement Consultant
O'Farrell Career Management
"Atlanta's most effective career services firm."
# # #