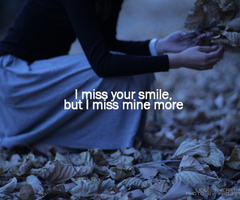 As we begin a new year, I want to share what I've learned about how, when and where David found his strength. The great warrior poet of the Old Testament had his ups and downs. If you don't believe me, read the Psalms. The most difficult days of his life prepared him to lead a nation and to write psalms that still inspire us 3000 years later.
I'm looking forward to 2019 with hope in my heart, optimism in my eyes, and faith in God that through Him, all things are possible! In recent weeks I've spoken to many of you who are feeling quite the opposite: you have lost hope, are feeling depressed, and don't believe much of anything good is possible.
Maybe we can learn from David.
Spring always follows winter.
Sometimes the seasons of our life aren't always synched up with the seasons of the year. When many people are full of joy, you may be in the doldrums. Ecclesiastes says there's a time and a season for everything. It may be winter in your life now, but spring is just around the corner.
David had a rough winter in his life before he became King of Israel.
John Ortberg tells the story of how David hid in caves to escape Saul in "If You Want to Walk on Water, You've Got to Get Out of the Boat." Although I'd read the story about hiding in caves before, I didn't realize that David was on the run from Saul for about 10 years. In my mind he went from the youth who slew Goliath to King David in a short period of time.
Here's what really happened: after being a shepherd and slaying Goliath, he was a musician in King Saul's court. From there he became a warrior and rose to become the most successful officer in the army. At that point Saul became jealous (see 1 Samuel 18: 7-9). He tried various ways of killing David, including using his daughter Michal as a snare. The trap didn't work; in fact, David married Michal.
As the story progresses, David loses his job (here's our link), loses his wife (she was given to another man by her father), loses his best friend (Saul's son Jonathan), loses his mentor (Samuel, who had anointed him when he was just a shepherd boy, and had continued to give David advice over the years – he died of old age), he lost his friend Ahimelech and 84 other priests who had sided with him (they were killed by Doeg the Edomite because they had protected David), and he had survived a few assassination attempts (Saul himself hurled a spear at him, 1 Samuel 20:33).
Are you getting the picture here? Things weren't going so well for David.
David found strength in the Lord his God – in caves.
David hid in caves; he was constantly on the run from Saul's army, just like Saddam Hussein when he was hiding from the U.S. special forces. David found 600 loyal men and their families who stuck with him. Things got even worse when David and his men returned from some raids on nearby towns to find that their city, Ziklag, had been burned to the ground and all their wives, sons and daughters had been taken captive by the Amalakites. Now even his loyal men turned on him. Ortberg says what David did next was one of the great statements in scripture (1 Samuel 30:6): "David found strength in the Lord his God."
The story ends well. David and his men killed the Amalakites and got back their wives, children and all their possessions that had been taken as plunder. The Philistines killed Saul and his sons. David was anointed king, and he became the greatest king in the Bible, a man after God's own heart. And he was the father (many generations removed) of our Lord and Savior Jesus Christ.
Ortberg says the cave is a wonderful place to find that you are loved by God. He says, "The cave is where God does some of his best work in molding and shaping human lives. Sometimes when all the props and crutches in your life get stripped away and you find you have only God, you discover that God is enough." (p.139)
How many of you reading this message today are in a cave right now? I've spent quite a bit of time in caves myself these past few years, and I am a better man for it. Use this cave time to allow God to mold and shape you. Use this time for good. It has a purpose. God has a purpose. Like David, there are indeed brighter days ahead for you. It's God's promise to all of us. As we begin a new year, listen to Jesus' words to us, the sheep of his flock:
"Peace I leave with you; my peace I give you. I do not give to you as the world gives. Do not let your hearts be troubled and do not be afraid." – John 14:27
Let's all look forward to 2019 with hope in our hearts, optimism in our eyes, and faith in God that through Him, all things are possible! Amen!
See you on Friday at JobSeekers, the place where we always find hope.
Copyright © 2003-2019 / Dave O'Farrell / All Rights Reserved